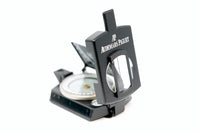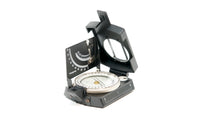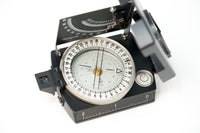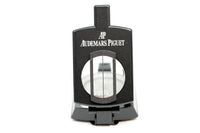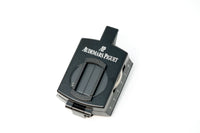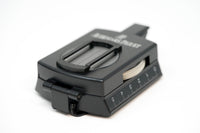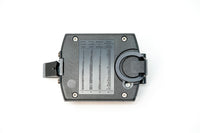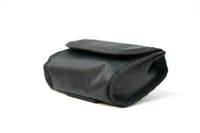 Audemars Piguet
Audemars Piguet Prismatic Sighting Compass by Kasper-Richter
A rare and collectible Audemars Piguet professional prismatic sighting compass made in Germany by Kasper-Richter since 1920. This is a fully functional, real deal, professional prismatic sighting compass instrument that will outperform and outlast anything on the market. It offers considerable advantages over lesser models that are more prone to parallax errors, and faulty readings. 
This black Audemars Piguet prismatic compass features a bubble level, adjustable lense prism, pocket clip at reverse and brand stamp at center front. Includes case and owner's manual.
Measurements: Length 3.75", Width 2.5", Depth 1.1"
Please Note:
All of the items on our website are considered pre-owned. Please use pictures to judge quality and condition.

Condition of item: Exterior is blemish free. Interior has a patina and some scuffs.