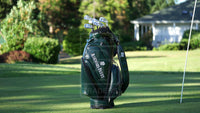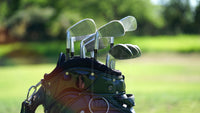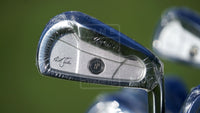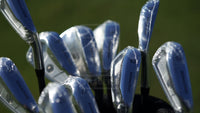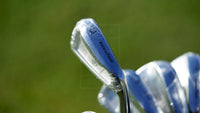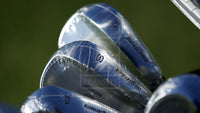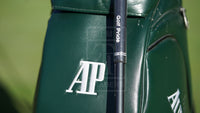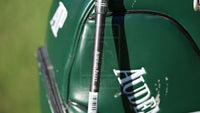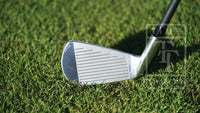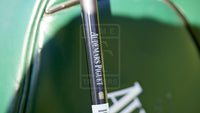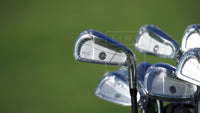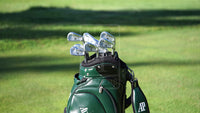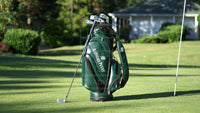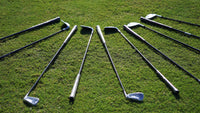 Audemars Piguet
Audemars Piguet x Nick Faldo Royal Oak Golf Iron Set Circa 2002
This rare Audemars Piguet golf iron set was originally released with the 30th anniversary Nick Faldo limited edition Royal Oak Ref. 15190SP (circa 2002). This set of irons is not to be confused with the 2004 version available here. While there were 450 timepieces produced, Audemars Piguet commissioned Mizuno to make only a few golf club sets.
The complete set includes irons 3 to 9 plus a pitching wedge, a sand wedge and a fairway wedge. All golf irons are in prime condition and still factory wrapped. Each iron is adorned with the Audemars Piguet signature Royal Oak logo in silver and carefully minted to perfection. Additionally, each iron has three-time Masters Champion Nick Faldo's signature inscribed on the club head. On the shafts you will find "Audemars Piguet" emblazoned in silver over the metallic grey lacquer coating. A truly unique combination when paired with the coveted Audemars Piguet x Mizuno championship bag, won at the exclusive Audemars Piguet Pro-Am invitationals. 
We would be glad to entertain all offers and will produce additional photos by request. Please respond directly by way of the inquiry form found here. We look forward to answering any questions you might have.
Detail:
Includes: (10) Limited Edition Mizuno golf irons available in the following numbers 3, 4, 5, 6, 7, 8, 9, a pitching wedge (P), a fairway wedge (F) & a sand wedge (S).

Please Note:
All of the items on our website are considered pre-owned. Please use pictures to judge quality and condition.

Condition of item: Bag has some wear and tear from being stored for 19+ years. Clubs are still factory wrapped with slight patina. Bag is optional.